TGS Chasiss
---
| | |
| --- | --- |
| Gross vehicle weight (ton) | 18 - 41 |
| Wheelbases (mm) | 3505 - 5900 |
| Execution | Chassis |
| Cabs | M, L, LX |
| Axle configuration | 4x2 / 4x4 / 6x4 / 6x6 / 8x4 |
| Engine type | MAN 6-cylinder in-line |
| Engine output (Hp) | 320, 360, 400, 440, 480 |
| Emission classes | Euro 2, Euro 3 |
| Gearboxes (speeds) | 16 speed Manual / 12 speed TipMatic |
Overview
---
The robust TGS WW is able to carry very heavy loads and has been specially developed by MAN for use outside of western Europe: The truck copes safely and easily with even the most difficult road conditions, including in extreme weather, such as icy temperatures and snow, or even sweltering heat. MAN offers TGS WW predominantly for countries in the Middle and Far East, Africa, and the Commonwealth of Independent States. Whether as a semitrailer tractor, chassis or tipper, the truck is perfectly suited to use in the harshest conditions and in difficult transport projects.
The vehicle configuration of the MAN TGS WW can be optimally adapted to particular geographical requirements. As an efficient commercial vehicle for driving on the roads during short- and long-haul transport, MAN offers two-, three- and four-axle semitrailer tractors and chassis with permissible gross weights of up to 50 tonnes.
The combination of numerous special features makes the MAN TGS WW a particularly reliable and cost-effective working vehicle: A sturdy radiator grille with stone guard, protective grilles on the headlights, rear lights and on the fuel tank, 24-inch tyres and a desert cooler radiator or cold-weather equipment for temperatures as low as -50 °C provide the essentials for tackling the challenges drivers face during international heavy-duty transport. The EfficientLine package available for the TGS WW further reduces fuel consumption and therefore CO2 emissions as well.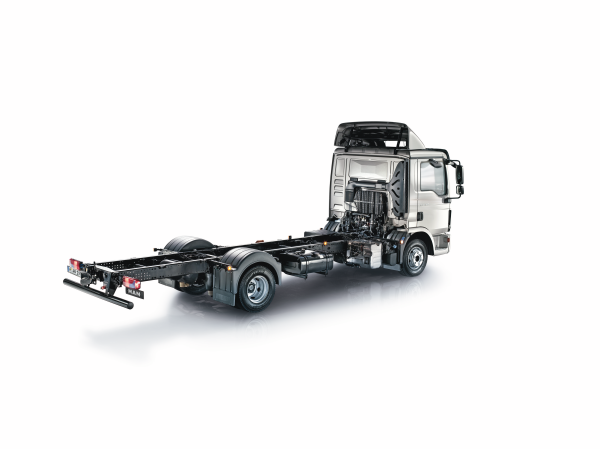 TGL
Technical Specs

TGM
Technical Specs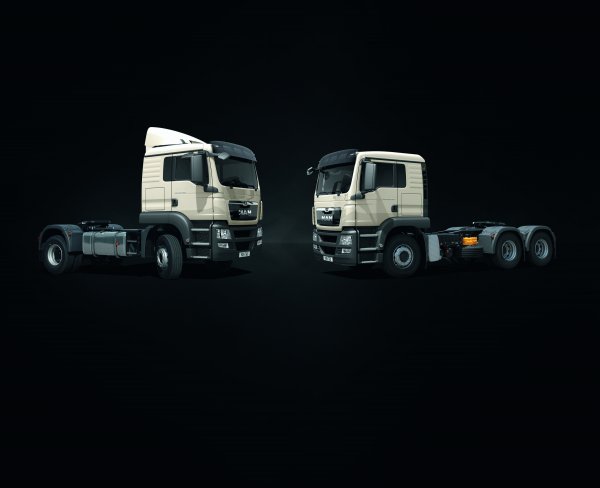 TGS Tractor
Technical Specs